At a nonprofit, special events can be vital to an organization's fundraising, and planning for the big day begins months before the guests arise.  Beyond raising money, nonprofits raise goodwill by entertaining guests and running a carefully executed evening. Care Alliance, a federally qualified health center serving the homeless and those living in and around public housing, holds its annual benefit, Let's Talk Turkey, to fund critical programs and thank its supporters in the community.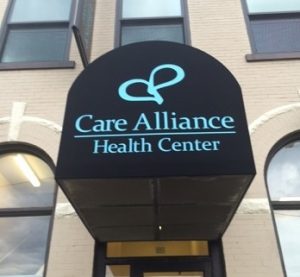 A large part of my role at Care Alliance this summer is what I'll call "philanthropic management" — organizing the sponsorships and donations for Let's Talk Turkey. The seemingly simple act of asking for, and receiving, monetary and in-kind donations actually requires intensive organization.  Multiple expansive spreadsheets track contact information and gifts received, while others hold addresses for sponsorship packets carefully stuffed into mountains of envelopes on my desk.  My color-coded school planner and Google calendar feel trivial in comparison!
In my work helping to plan for the benefit, I am particularly interested in the process of collecting donations for the silent auction. The auction supports all of the event's purposes: entertaining the guests, raising money, and leaving winners with a pleasant reminder of the organization. On my end, I enjoy the opportunity to advocate for Care Alliance while soliciting donations from a diverse list of sponsors.  Although we're only in the beginning stages of silent auction preparations, I can't wait to see what gifts actually arrive.
Though I will be back in school long before the day of the event, I look forward to seeing its final form. The 22nd Annual Let's Talk Turkey will take place on November 12, 2016. The evening will feature a Thanksgiving-themed dinner along with plenty of entertainment. Most importantly, the event supports a remarkable cause. The funds raised at Let's Talk Turkey help Care Alliance provide necessary primary care to some of Cleveland's most underserved populations. I have certainly been grateful for the opportunity to help Care Alliance plan for this event, while learning about Cleveland's nonprofit network and gaining experience in healthcare administration this summer.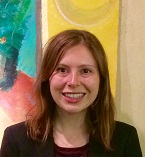 Isabelle Hanna, a senior at Vanderbilt University double majoring in Economics and Molecular & Cellular Biology, is placed at Care Alliance Health Center. Isabelle coordinates documentation and compliance efforts ahead of a federal operational site visit and assists with planning the organization's fall fundraiser gala.