Advancing the Arts in Your Community
A vibrant arts and cultural community has long been one of Cleveland's greatest assets, and the Cleveland Foundation is committed to supporting and enriching our vast array of arts and cultural organizations. We have created major initiatives to bolster the arts in our community. In addition, we seek to be responsive to the changing needs of these organizations, and we welcome grant requests.
RECENT GRANTS
Slowik Music Institute, $4,000
In support of Make Music Cleveland: Music All Around the City, an event aligned with Make Music Day on June 21, 2017. Make Music Day is an annual worldwide celebration of music on the Summer solstice, and Make Music Day Cleveland will celebrate musicians and music all around the city.    
Center for Arts-Inspired Learning (CAL), $190,000
To help the organization conduct outreach and establish community programming in its new University Circle facility. CAL serves more than 220,000 students in 250 Northeast Ohio schools, providing experiences in dance, drama, music, and literary, digital, and visual arts through trained professional teaching artists. In April, CAL relocated to a new home in University Circle, which will allow the organization to become a community-based center while continuing to deliver its regular programming.  
Arts & Culture Initiatives
Our proactive grantmaking focuses on several initiatives:
Creative Fusion is an urban-based, community-engaged residency program for international artists created by the Cleveland Foundation.The program consists of two, three-month residencies in Cleveland in the spring and fall each year.  Each residency period hosts up to six artists from cultures not well represented currently in Cleveland's professional arts sector.
The program is primarily interested in artists from Asia, the Middle East, Africa, South America, New Zealand and Australia. Invited artists get the opportunity to develop new work and share a contemporary view of their culture with our community.
Artists are nominated for the program by a panel of international nominators. Cleveland cultural organizations are able to select an artist from this pool of vetted nominees to serve as the artist's host and creative home. The host organization is fully responsible for the artist, providing housing, transportation, orientation to Cleveland and other supports. The host also provides the conditions to support new creative work, creative exchange with local artists and for engagement with the Cleveland community – in particular with young people. Host organizations receive a grant from the foundation that covers all major costs of the residency. Learn more about the program.
Engaging the Future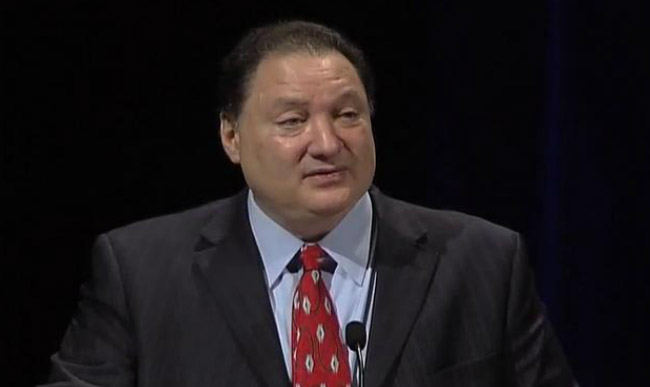 Engaging the Future was the Cleveland Foundation's three-year audience development initiative (2012-14). Its purpose was to explore, in the light of shifting demographics, technologies and tastes, new ways to engage non-participants in the arts.
The Foundation partnered with EmcArts to work with 11 Cleveland cultural institutions, helping them plan and try risky, innovative, but thoughtfully prototyped new approaches for attracting younger and more diverse audiences.
In our commitment to share learning from our work, the Foundation is pleased to offer the following resources from our Engaging the Future Initiative.
Read this Plain Dealer story about Engaging the Future.
Watch this video from the first daylong seminar for the initiative.
Check out audio postcards from the participating organizations as they explain their starting conditions and current priorities.
Finally, the Cleveland Foundation has partnered with the Paul Hamlyn Foundation of Great Britain, to commission a book of 14 case studies of innovative audience development approaches. Paul Hamlyn is another leader in supporting audience development work in the arts.
This book, titled Imagining Arts Organizations for New Audiences, was written by respected evaluation consultant Annabel Jackson. In it you will learn how the Cleveland Orchestra changed its view of itself in order to become relevant to its home community, how Cleveland Public Theater adapted its traditional way of developing new work in order to create a Latino acting company to engage the population in its neighborhood. There are examples from the Royal Shakespeare Company,the Tate Gallery in London and many others.
Each case study illustrates a different principle of organizational adaptation to the challenge of audience development. The book is not a set of rules or prescriptions. Rather, it illustrates how traditional organizations have re-imagined themselves in the context of an ever-changing world. We hope you will find inspiration and develop innovative ideas for your own work from what is offered here.
Evaluators Report
Prior to the launch of Engaging the Future, the Cleveland Foundation carried out an Arts Advancement Program for Mid-Sized Arts Organizations, which targeted five at-risk cultural organizations. Over three years, we provided grants, conducted seminars, and offered various other programming to help these organizations strengthen their leadership teams and improve their growth capacity and sustainability.
You can download an evaluation of this program by Annabel Jackson Associates. The firm has extensive international experience in the area of arts program evaluation, with more than 250 projects completed in the past 20 years.
Download Report
Other Arts & Culture Initiatives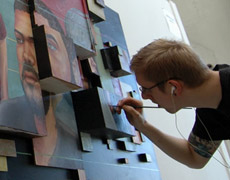 The Cleveland Foundation invests in developing supportive public policy for the arts.
We provided leadership to establish the Community Partnership for Arts and Culture and worked vigorously for the 2007 passage of Issue 18, a Cuyahoga County-wide tax that generates operating revenue for the arts sector. Funds from this tax are administered by Cuyahoga Arts and Culture.
Both of these important developments emerged from recommendations in the foundation's 1996 "Civic Study on the Performing Arts."